Hygienists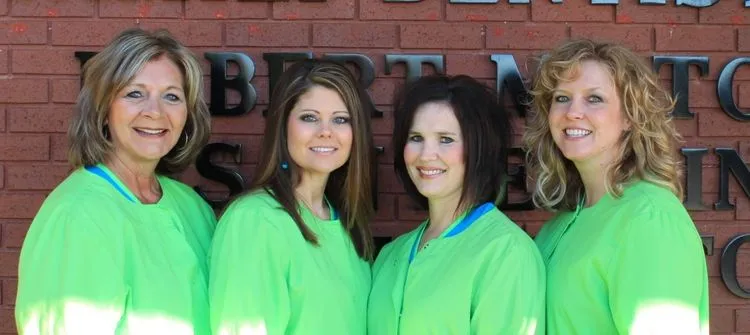 Cindy Thomas, Jenny Lynn Strebeck, Stephanie Gilbert and Laurie Foote
Their names are (Left to Right)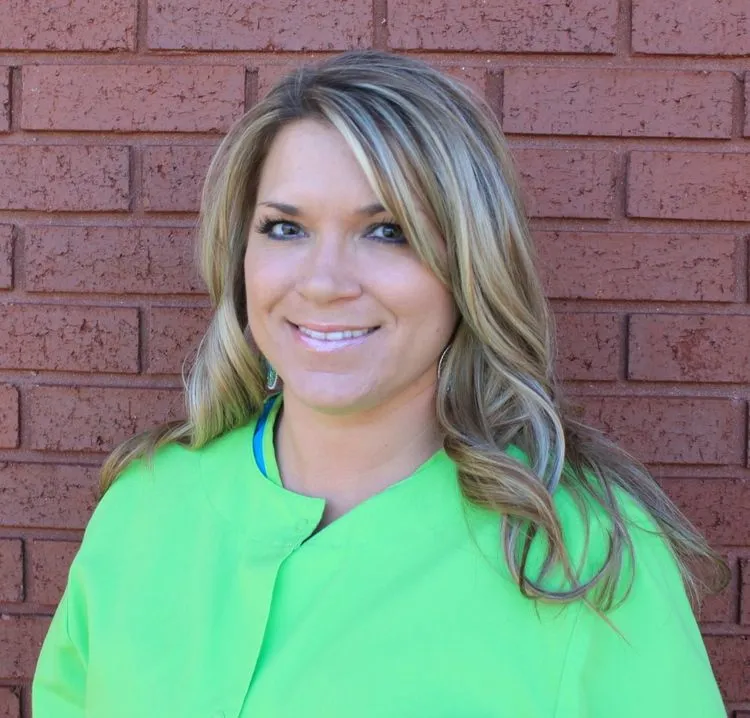 Randa Hart
Hygiene Assistant
Our hygiene team is second to none. We currently have four dental hygienists. They are Stephanie Gilbert, Cindy Thomas, Jenny Lynn Strebeck and Laurie Foote. Randa Hart is the assistant for the hygiene team.
A healthy mouth is an important component of a healthy body. Our hygiene team will assist you in obtaining optimal oral health and then guide you through maintaining your teeth and gums for a lifetime.
Our hygienists are all members of the American Dental Hygienist's Association and constantly update their knowledge and expertise through taking continuing dental education courses each year. They also give back to the community through participation in activities such as Children's Dental Health Month and the American Cancer Society's Relay for Life.